Due chiacchiere con… Intervista a Sharon Terenzi (The Chocolate Journalist)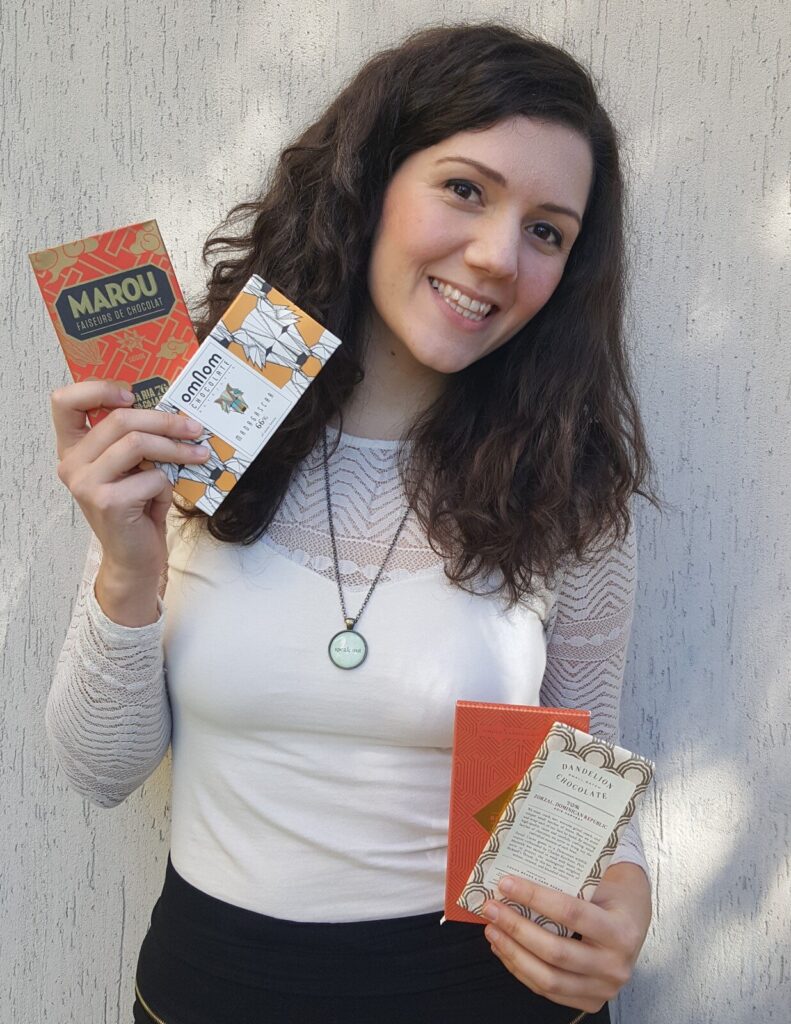 In un diagramma di Venn in cui i tre insiemi sono "news e degustazioni di cioccolato", " lingua inglese" e soprattutto "cioccolato di qualità", è altamente probabile che al centro delle intersezioni troverete un nome ed un cognome precisi: Sharon Terenzi, o ancora meglio l'alias con cui è conosciuta, The Chocolate Journalist. 
Grazie ad uno dei tanti corsi di analisi sensoriale frequentati finora, nel 2018 ebbi l'opportunità di conoscere a Londra una produttrice di cioccolato artigianale bean-to-bar (cosa significhi lo vedremo tra poco) con base a Bucharest, chiamata Claudia Patachia-Sultanoiu, fondatrice del [delizioso] brand Thea's Chocolate. In passato più di una volta le ho chiesto consigli su cosa potessi fare, leggere o ascoltare per approfondire maggiormente la mia conoscenza sul cioccolato. Tra i primissimi consigli che mi diede, il più importante fu: "devi assolutamente seguire la Pagina "The Chocolate Journalist". Non me lo feci dire due volte e andai subito a seguirla.
Fin da quel momento, seguire gli aggiornamenti di Sharon è sempre stato un immenso piacere. Il motivo va probabilmente ricercato nel fatto che la "giornalista del cioccolato" per eccellenza possieda un mix che oserei direi "micidiale": straordinarie capacità di scrittura, foto che colpiscono l'occhio e attraggono l'attenzione, esperienza sul campo, conoscenza delle materie prime di qualità e dei produttori e un qualcosa che ci accomuna, ovvero la ricerca del gusto e della qualità. 
È per questo che, quando ho cominciato ad avviare questo blog, una delle prime persone a cui ho pensato per fare due chiacchiere insieme è stata proprio Sharon. Quindi direi di concludere qui l'introduzione e di cominciare con l'intervista alla Chocolate Journalist!
Disclaimer: tutte le immagini presenti in questo articolo sono state fornite direttamente da Sharon, pertanto un uso non autorizzato e/o duplicazione del materiale fotografico presente, senza l'autorizzazione diretta di Sharon, è strettamente proibito.
Io: "Ciao Sharon. Direi di cominciare dalle basi, quindi ti chiedo di presentarti brevemente soprattutto per coloro che non ti conoscono. Da dove vieni, cosa hai studiato, qual è la tua occupazione, i tuoi interessi, insomma: chi si cela dietro al 'The Chocolate Journalist'".
Sharon: "Sono nata e cresciuta a Prato in Toscana, arrivata ai fatidici 30 anni con una nostalgica memoria degli anni del liceo classico, una passione infinita per il marketing oggetto della mia laurea, e un bagaglio di esperienze impagabili nei 4 anni passati a New York. La mia occupazione…eh, una bella attività variegata, sempre al sapore di cioccolato: scrivo articoli sulle ultime news e tendenze nel mondo del cioccolato per magazine e svariati blog di settore; gestisco le pagine Social Media di coltivatori di cacao, cioccolatieri e festival internazionali di cioccolato; scrivo sul mio blog TheChocolateJournalist.com, condividendo le mie degustazioni giornaliere con circa 30.000 persone su Instagram e aspettando con trepidazione di riprendere a viaggiare per eventi e conferenze in giro per il mondo. Un lavoro sicuramente dolce, ma in realtà meno glamour di quello che sembra, visto che passo la maggior parte delle mie giornate in casa: io, il computer e la cioccolata. Essendo un solitario Capricorno, la cosa non mi dispiace affatto. Quando non sono presa dalla cioccolata, leggo un sacco (dalla psicologia alla mitologia greca) e mi alleno ogni giorno sulla mia cyclette per smaltire tutta quella cioccolata.
I: "Parlami ora di 'The Chocolate Journalist', ciò che presumo sia il progetto a cui sei più affezionata in assoluto. Come è nata questa piattaforma e quando hai capito che stavi facendo un ottimo lavoro?"
S: "Direi che, dopo 22 anni passati in una piccola-media città della Toscana, la mia vita sia iniziata ad essere davvero divertente una volta sbarcata a New York nel 2012, dove ho incontrato la mia più grande passione che è oggi il cioccolato. Lavorando per un'azienda italiana che importava specialità alimentari direttamente dall'Italia, mi sono appassionata al cibo di qualità, quello creato da piccole aziende con ingredienti semplici, quello fatto con amore e pazienza, quello che paghi a caro prezzo ma che ne vale assolutamente la pena. E grazie alla solita frustrazione del lavoro da ufficio, mi ritrovavo spesso a vagare nel negozio, fermandomi sempre davanti ad un enorme tavolo, con una tovaglia rossa che dava sicuramente nell'occhio, con sopra le migliori eccellenze del cioccolato italiano di quegli anni: Guido Gobino, DeBondt, Domori e molti altri. Avevamo 70 categorie diverse di prodotti, ma niente mi incantava quanto quella cioccolata. Dopo svariati libri su Amazon, visite assidue alle cioccolaterie di Manhattan e una quantità vergognosa di barrette dopo, avevo deciso che avrei collezionato tutta la mia conoscenza in un blog chiamato The Chocolate Journalist. Era il 2014, e in una notte di primavera, scoraggiata dal lavoro dipendente, avevo promesso a me stessa che un giorno la cioccolata avrebbe pagato le mie bollette. Ci è voluto molto per costruirmi una reputazione nel settore, ma adesso questo è il mio lavoro full time. L'unico modo in cui penso di sapere di star facendo un ottimo lavoro è quando qualcuno mi messaggia dicendomi di avergli fatto scoprire il cioccolato di qualità, o quando qualche piccolo cioccolataio artigianale mi manda della cioccolata solo per ringraziarmi del lavoro che sto facendo per promuovere la sua categoria di prodotto, o quando qualche amico o famigliare assaggia del cioccolato artigianale e vedo i suoi occhi brillare in estasi.
I: "Diciamo che essere freelancer non è mai stato semplice, ma in questo periodo storico (pandemia causata dal Covid-19, n.d.a.) deve essere veramente impegnativo. Quali sono i principali cambiamenti che hai vissuto in questo 2020 e come ha impattato sul tuo lavoro?"
S: "Chi mi conosce sa che l'arroganza non mi appartiene, ma mi darò almeno il merito di essermi studiata bene il mio business cioccolatoso fin dall'inizio (da bravo Capricorno che deve pensare bene ad ogni minimo dettaglio prima di passare all'azione). I miei obiettivi erano chiari: essere la boss di me stessa, lavorare online da dovunque nel mondo, tenere i costi fissi al minimo (con un computer ed una connessione internet) e occuparmi di un argomento che mi appassionava e che non sarebbe mai passato di moda (il cioccolato, appunto). A parte il costo del blog (€190 l'anno) ed una connessione internet (€30 al mese), non ho mai avuto o voluto altri costi fissi, ed il mio "prodotto" era semplicemente frutto delle mie conoscenze e abilità di scrittura. Il mio lavoro stava andando già piuttosto bene, ma è stato allo scoppio della pandemia che (paradossalmente) questa struttura lavorativa ha dato i suoi frutti. Dato che molte aziende hanno dovuto chiudere i loro punti vendita, si sono riversate tutte sull'online, puntando ad espandere la loro presenza sui Social Media ed aumentare i contenuti del proprio sito, esattamente le mie specializzazioni. Quindi la mole di lavoro è incredibilmente aumentata, mentre i costi sono rimasti gli stessi. Sentendomi enormemente privilegiata, il grande impatto del Covid-19 per me è stato quello di spingermi a lavorare ancora più sodo".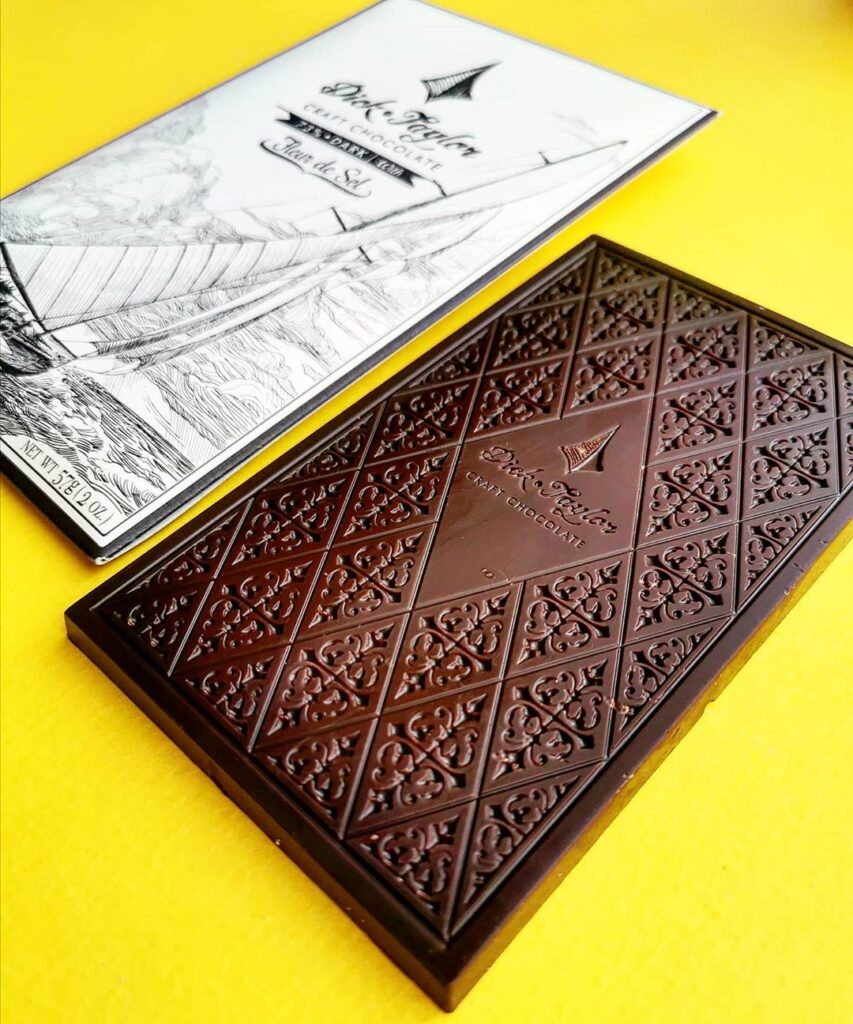 I: "Quale futuro prevedi invece per il movimento bean-to-bar e, più in generale, per i piccoli produttori artigianali di cioccolato date le grandi restrizioni causate dal Covid-19 e dalla grande flessione che ha colpito centinaia di migliaia di piccole-medie imprese nel mondo, così come le nostre abitudini (restrizioni sui viaggi e sugli assembramenti)?"
S: "Io sono un'irremovibile ottimista. Voglio credere che chiunque possa raggiungere i propri obiettivi con determinazione, impegno e un po' di pazienza. Questo "karma" l'ho visto con i miei occhi nel settore del cioccolato bean-to-bar artigianale negli ultimi mesi. Le aziende che hanno reagito con creatività, inventandosi prodotti ad-hoc per la nuova situazione (formati famiglia, meno packaging per spedizioni meno costose, regali a sorpresa per incentivare gli ordini), pubblicando più foto e video sui loro Social Media, migliorando i propri siti, ottimizzando i costi, e che sono state flessibili e dinamiche, stanno avendo quasi più successo di prima. Chi si era invece seduto troppo sugli allori prima della pandemia, facendo il minimo indispensabile, non facendosi mai vedere online e producendo sempre i soliti prodotti senza curarsi troppo delle preferenze dei consumatori, adesso soccombe della propria saccenza e inflessibilità. Fare cioccolato bean-to-bar è già un business per molti a rimessa, quindi il Covid-19 ha semplicemente messo in evidenza quei modelli di business già fragili".
I: "Passiamo ad un argomento che è spesso sulla bocca di tutti ma che non molti conoscono appieno: la cioccolata 'bean-to-bar'. Puoi darci una definizione ma soprattutto cosa significa per te?"
S: "Bean-to-bar è un termine che ha iniziato ad essere popolare nel 2012, e a quel tempo era riferito solamente a chi faceva cioccolato su piccola scala partendo dalla materia prima, ovvero le fave di cacao. Ma come si sa, prima o poi arriva sempre la grande industria e il suo marketing a rovinare tutto. Con la scusa che il termine "bean-to-bar" vuole letteralmente dire "dalla fava di cacao alla tavoletta di cioccolato" e che anche grandi aziende trasformano la materia prima in cioccolato, tanti big brands si sono appropriati di questo termine, snaturandolo della sua natura artigianale. Quindi capisci che per me questo termine adesso lascia il tempo che trova. Parole come "craft" e "artigianale" rivelano davvero la natura di un prodotto".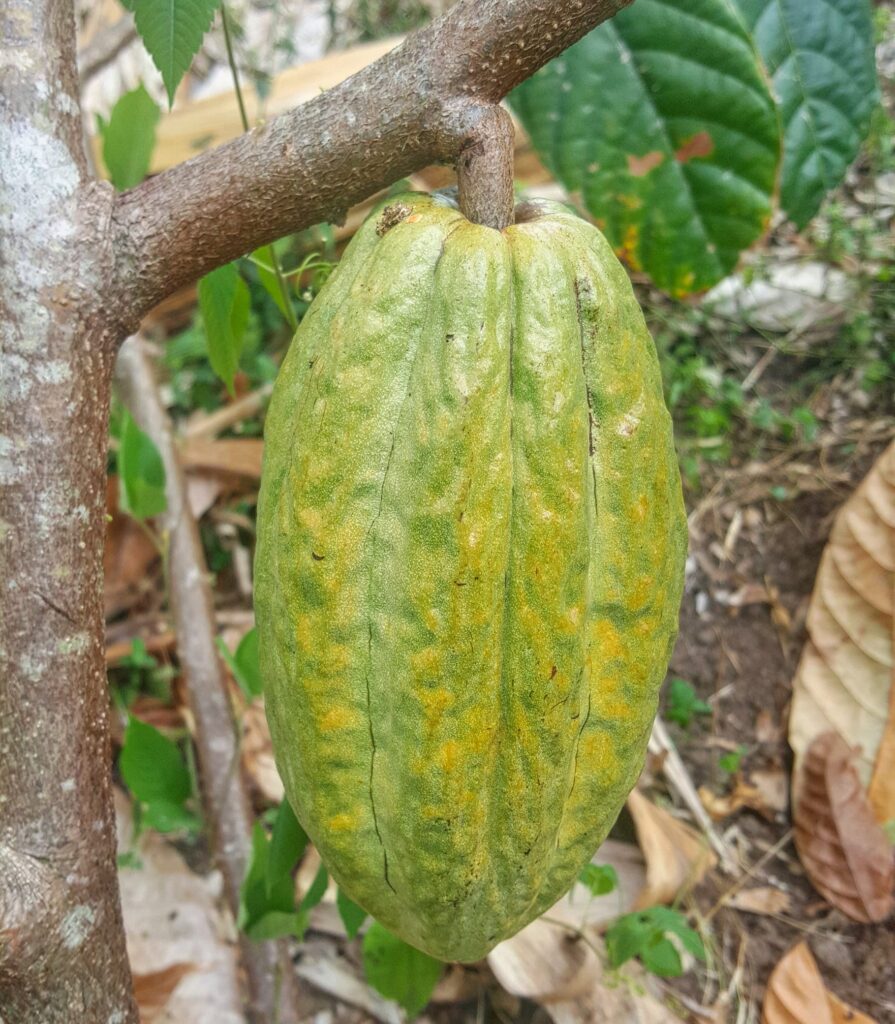 I: "Domanda a bruciapelo, precisamente sul cioccolato di Modica, che tra l'altro è il primo tipo di cioccolato europeo ad aver ottenuto, nel 2018, la denominazione IGP. La tua opinione su questo tipo di cioccolato (che io tra l'altro adoro)?"
S: "Come per ogni prodotto, c'è cioccolato di Modica e cioccolato di Modica. Le barrette che ho spesso trovato nelle grandi catene di supermercati mi hanno sempre delusa, ma quando sono arrivata ad assaggiare marchi di eccellenza come Antica Dolceria Buonajuto e Donna Elvira, gli occhi mi si sono chiusi da soli dal piacere. Grazie alla sua texture particolare, molto grezza per via dei grandi granelli di zucchero e il cacao poco raffinato, si è costretti a lasciare che la cioccolata si sciolga in bocca per qualche secondo in più, ed è proprio in questo momento che i sapori si aprono e inebriano tutti i sensi. Ovviamente il cioccolato di Modica divide le acque: o lo si ama, o lo si odia. Ma è buona pratica assaggiare prodotti di qualità prima di emettere sentenze".
I: "Chi ti segue da diverso tempo sa che hai viaggiato in ogni dove per studiare e analizzare la cioccolata. Quali sono i Paesi produttori di cacao che ti hanno maggiormente colpito?"
S: "Mi sono ritrovata immersa in piantagioni di cacao nelle zone rurali di molti paesi, ma il viaggio più affascinante è stato sicuramente in Nicaragua. Anche se ospite di un produttore di cacao (non è consigliabile viaggiare da soli in certi paesi), è stata l'esperienza più reale e genuina che mi abbiano mai offerto. Camminavamo sulle colline del Nicaragua tra mucche e capre, fermandoci ogni tanto nei campi di contadini coltivatori di cacao che ci accoglievano nelle loro umili case e ci offrivano caffè fatto in casa da sorseggiare sul loro portico, mentre chiacchieravamo in spagnolo delle loro vite. Nel nostro mondo privilegiato tendiamo a vedere i coltivatori di cacao come "poveri contadini" privi di ogni potere decisionale che hanno bisogno del nostro aiuto. Ma nonostante vivano alla soglia della povertà, anche loro sono benissimo in grado di prendere le migliori (o peggiori) decisioni per la loro vita, per quanto ovviamente le loro scelte siano limitate. Abbiamo trovato chi diceva che il cacao gli aveva salvato la vita e ci stava campando tre generazioni. Come c'era chi diceva che il cacao era un lavoro troppo duro che non avrebbe mai augurato ai propri figli, e voleva tornare alla coltivazione di mais e fagioli. Alcuni si davano da fare, tenendo il conto di ogni chicco di cacao, reinvestendo ogni centesimo nella propria attività e coinvolgendo i membri della famiglia. Altri erano più pigri, vivevano alla giornata, non avevano una visione a lungo termine e si sperperavano i loro guadagni in alcool. Questo mi ha fatto riflettere sul fatto che, anche con risorse limitate, tutti noi abbiamo sempre un ventaglio di decisioni dalle quali scegliere, che possono peggiorare o migliorare le nostre condizioni di vita. Forse non è stato tanto il Nicaragua in sé, quanto l'esperienza illuminante ad avermi colpita".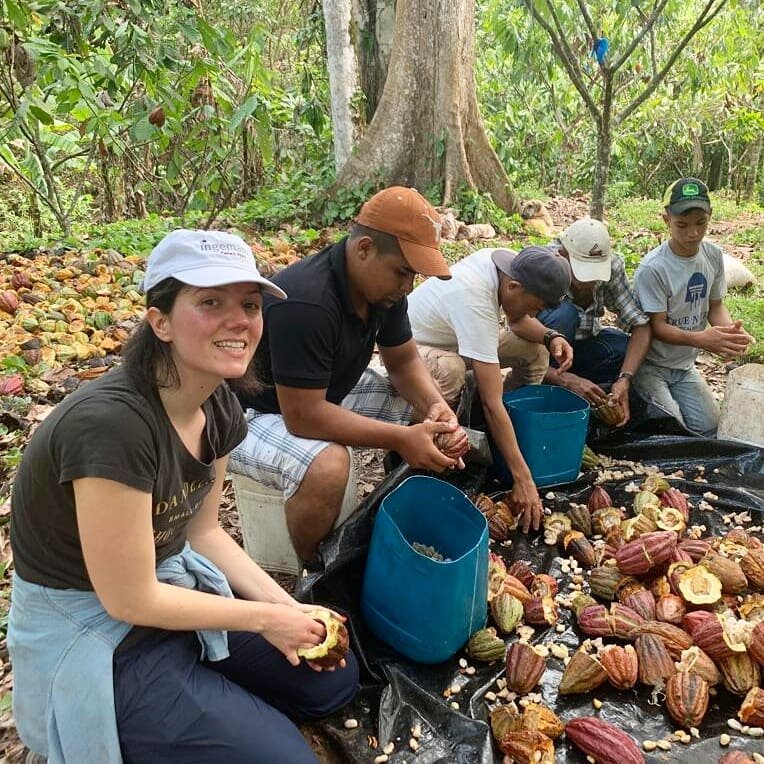 I: "Restiamo un attimo in tema viaggi. Mettiamo che un ragazzo o una ragazza decidano di immergersi a 360° gradi sul mondo del cioccolato artigianale, un po' come fai te. Quali sono gli eventi su scala nazionale ed internazionale che secondo te dovrebbero essere vissuti almeno una volta e quali sono invece i corsi che possono aiutare a migliorare in maniera drastica le competenze in materia?"
S: "Per quanto riguarda gli eventi, ce ne sono di due tipi: festival e conferenze. I festival sono eventi aperti al pubblico dove ti ritrovi immerso tra decine di bancarelle di aziende di cioccolato. Puoi assaggiare i loro prodotti, parlare con artigiani da tutto il mondo ed avere una visione generale delle ultime tendenze. I più importanti tra questi eventi sono sparsi in tutto il mondo: il Northwest Chocolate Festival a Seattle, Chocoa ad Amsterdam, Craft Chocolate Experience a San Francisco, CHOCOMAD a Madrid e tanti altri che si concentrano sul promuove il cioccolato di qualità (che adesso si sono spostati online fino a data da definirsi). Poi ci sono le conferenze riservate a professionisti, o a chiunque sia così tanto appassionato da pagare il prezzo del biglietto di solito salatissimo, che sono un'occasione straordinaria per approfondire il lato produzione dalla fava di cacao alla barretta. Vengono affrontati argomenti come la fermentazione, le macchine, il packaging e così via. È la perfetta occasione per esplorare il dietro le quinte della creazione del cioccolato. Per essere sempre aggiornati su queste conferenze è bene tenere d'occhio le attività della FCIA (Fine Chocolate Industry Association) and FCCI (Fine Cacao and Chocolate Institute) che organizzano spesso conferenze con i migliori esperti internazionali. Per i corsi, io suggerisco il corso bean-to-bar di FBM Boscolo, una delle aziende italiane leader nel settore delle macchine per il cioccolato e la pasticceria. Anche se non si ha la minima intenzione di diventare un cioccolataio, capire bene ogni passaggio e ogni dettaglio di come nasce la cioccolata è fondamentale per sapere di cosa si sta parlando".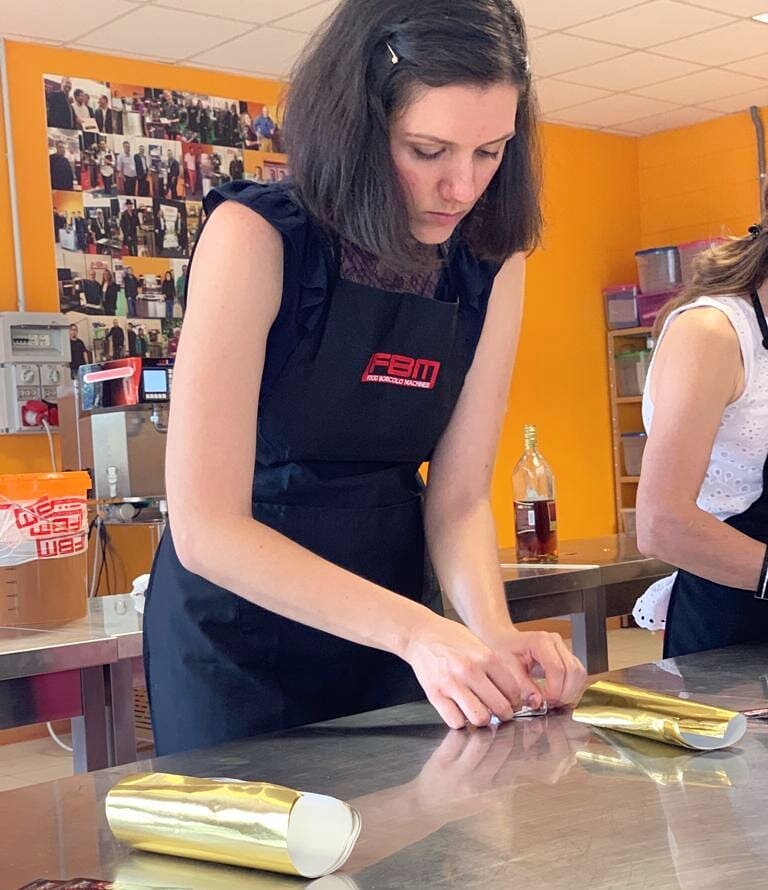 I: "Vorrei passare ora ad un argomento che reputo molto interessante. In alcuni tuoi post poni l'accento sui brand industriali e sulla loro percezione di qualità, di rispetto della materia prima e del ciclo produttivo del cacao, oltre che sulle loro tecniche di marketing. È qualcosa che denunci regolarmente e sul quale non scendi a compromessi: questo è qualcosa che apprezzo molto di te, dato che parli senza filtri e non guardi "in faccia" il logo o il nome, bensì chi si cela dietro e come tratta i produttori di cacao e la pianta stessa. Parlaci di questa tua corrente di pensiero e di come sia vitale per te puntare sempre sui piccoli artigiani del cioccolato piuttosto che sui grandi marchi che puntano quasi esclusivamente sui volumi di vendita e sulla minimizzazione dei costi".
S: "Premetto che la mia tesi di laurea è stata incentrata sui Farmers Markets, tipici mercati nei quali i contadini e gli artigiani vendono direttamente i propri prodotti, e su come le catene di supermercati sarebbero un giorno fallite in favore dei piccoli produttori a km 0. Combinando questo con il fatto che da piccola ero in sovrappeso, e mi sono sempre dovuta leggere le liste ingredienti di tutto ciò che compravo, capisci come non posso essere una fan dei prodotti industriali. L'appassionarmi di cioccolato artigianale è venuto spontaneo: ingredienti minimi, materie prime di qualità, un prezzo maggiore pagato ai contadini, produzione su piccola scala, una cura eccezionale del prodotto ed un gusto impareggiabile. Cosa c'è da non amare? Una volta assaggiato il cioccolato artigianale di qualità, è impossibile tornare indietro a prodotti industriali pieni di sapori artificiali, materie prime scadenti e pratiche disoneste. Quando mi dicono che la cioccolata artigianale costa troppo, io rispondo sempre che ognuno è padrone di dove allocare il proprio budget, grande o piccolo che sia. Per comprare cioccolato artigianale, io rinuncio per esempio ad abiti di marca e arredamento figo per la casa. Ognuno spende su ciò che ritiene opportuno e di valore per sè".
I: "Ma dimmi la verità: a Pasqua ti scappa mai di mangiare un uovo della Kinder o rimani fedele ai tuoi principi? Non odiarmi, ma io ancora oggi non posso fare a meno dell'uovo di Pasqua della Kinder!"
S: "Ah, sacrilegio! No, scherzo. Ma devo dire che, senza fare la snob che tanto non mi riesce, da quando mi sono appassionata di cioccolato artigianale non riesco più a spendere soldi su quello industriale. Sia perché a livello di gusto non c'è paragone, sia perché ormai ne so troppo per tornare al cioccolato industriale. Fidati che dopo aver visto al porto di Amsterdam come vengono trattate le fave di cacao destinate alla grande distribuzione (muffate, maleodoranti e lasciate per terra nella polvere), passerebbe la voglia a chiunque. Se proprio voglio concedermi qualcosa di diverso e più gustoso di una barretta di cioccolato fondente, mi butto piuttosto sulle spalmabili artigianali".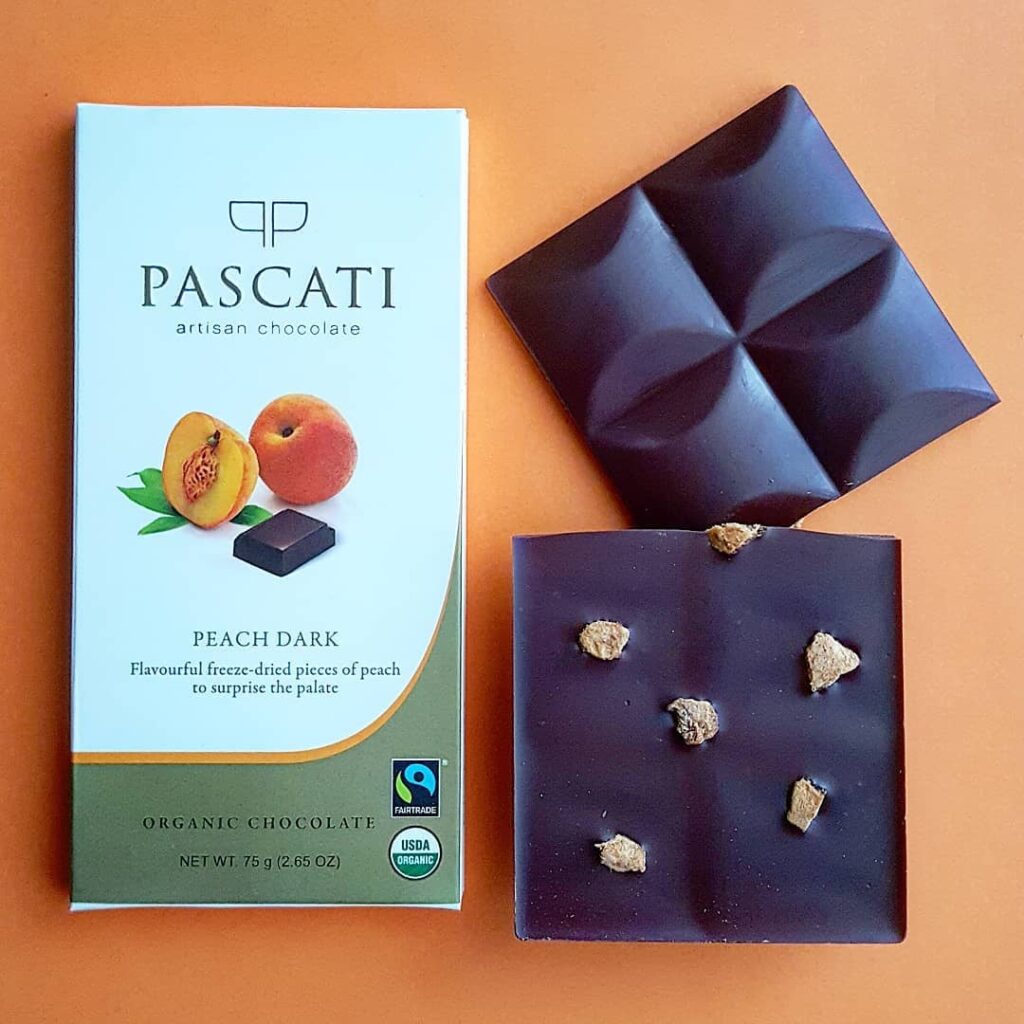 I: "Concludiamo così come abbiamo iniziato, parlando di te. Cosa porti via finora da questo 2020 e cosa ti poni come obiettivi per il tuo futuro, professionale e personale?"
S: "Il 2020 mi ha onestamente regalato una bella botta di autostima. Con tutte le sue tragedie, una cosa buona che ha fatto la pandemia è stata rimettere in ordine le nostre priorità, e aprirci gli occhi sulle cose davvero importanti della vita, che eravamo troppo indaffarati prima per vedere. Per questo mi sono levata di dosso un sacco di paure inutili sul lavoro, e mi sono detta di passare all'azione senza tante paranoie, che le cose importanti della vita tanto sono altre. Per il futuro mi pongo tre principali obiettivi: rendere contenti i miei clienti, pubblicare più articoli sul mio blog ed espandere altri interessi (come il tè) che possono sempre tornare utili anche nel campo della cioccolata. Ah, ed imparare finalmente a cucinare!"
Che dire: se leggere questo articolo non vi ha fatto venire l'acquolina in bocca, allora forse il cioccolato non fa per voi… Ma se siete rimasti affascinati dal racconto di Sharon, consiglio di seguirla sui suoi canali social e/o direttamente sul suo blog:
Blog -> https://www.thechocolatejournalist.com/
Facebook -> https://www.facebook.com/SharonTerenzi17/
Instagram -> https://www.instagram.com/thechocolatejournalist/